Hugo Rizzi
CEO
I am a soccer fanatic (a fan of Córdoba's own Belgrano team) and a compulsive reader. After graduating with a degree in Literature and Spanish language from the National University of Córdoba (UNC), I studied contemporary art philosophy at the Autonomous University of Barcelona (UAB), where I lived for a year before moving to London to complete my studies in English. I lived in the English-speaking capital for two and a half years. Ten years of my career were devoted to teaching literature and Spanish in one of the most prestigious schools in the city of Córdoba, Argentina. Since 2006, I have been working in the translation industry; my profound knowledge of Latin American language and culture made it possible for me to fill the position of proofreader and Quality Assurance Manager for a renowned translation company in Argentina. In January of 2011, I decided to use my knowledge of the industry—meeting client needs, carrying out quality assurance procedures and project management—to found Stillman Translations. For the first year, the company was created to offer QA services for other translation companies; but throughout the years and with lots of effort, Stillman Translations became one of the most important translation agencies in Córdoba, Argentina. I am a passionate, success-oriented individual with strong professional aspirations, great interpersonal skills and a willingness to discover the most appropriate solution for your business needs.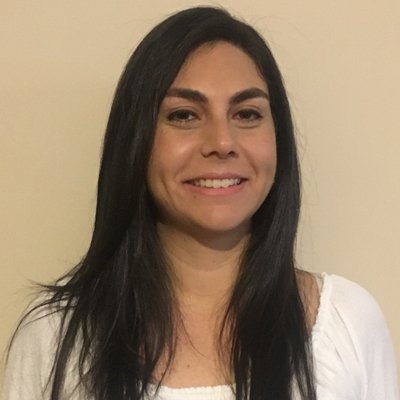 Carolina Li Gambi
Transversal Relations Manager
I'm Caro, and today I'm working as QA Manager, but tomorrow may be different! I'm very curious and can't stand being in only one position. My role is to help my teammates so they can comply with client needs. I also assist linguists when they have linguistic questions or technical issues. I like historical novels. My favorite novel is "La consagración de la primavera" by Alejo Carpentier. I like cooking and experimenting. I love traveling, especially to new places and I'm curious about people living in different cultures. I'm very organized. I have a good memory for trashy information (according Nano). I'm very creative, and I enjoy using that creativity to build new spaces for interaction. I like going above and beyond. I began working in the translation industry after graduating as a Spanish Proofreader and prior to finishing my Literature and Spanish Language degree at the National University of Córdoba (UNC). I have used my skills in a number of positions, working as a Translator, Proofreader, Editor and Linguistic Mentor, but also as Project Manager and Vendor Manager. My expertise has led me to design and create the best processes for each Department to work as a team and satisfy client needs. Since I began working at Stillman Translations, I have personally selected and trained over 200 linguists. I love training linguists who are eager to learn, seeking professional development and personal growth. After the initial training period, I continue assisting linguists with feedback so they can give their best. I love languages, working with words and the different mechanisms we use to communicate. The translation industry has given me the opportunity to explore these interactions from multiple perspectives.
Mariano Barbieri
Vendor Manager
My name is Mariano, but everybody calls me Nano. I'm a Sociologist and recently I finished my Master of Social Science at the National University of Córdoba.
About ten years ago, I was introduced to the translation world as a young Project Manager. Since then, I have had great work experiences in the industry, acquiring new skills, developing new ideas and, above all, meeting extraordinary people, some of whom remain lifelong friends.
I am now the Vendor Manager, which is a new challenge that has turned out to be both rewarding and enjoyable. This job involves many tasks, such as talking to new people on a daily basis, getting to know them and, above all, communicating Stillman Translation's values and procedures. I expect to continue learning from each other and working together as a team which, I believe, is the most valued capital our company has created.
Victoria Morell
Vendor Manager Assistant
I have a degree in Institutional Communication from Blas Pascal University (UBP), and I have a Master's in ELE (Spanish for foreigners) at the School of Languages, National University of Córdoba (UNC).
I love languages, especially the way they evolve from generation to generation. To me, this represents a very rich part of our immaterial heritage. I also adore ice cream (especially Italian ones), the open air and spending time with my two little girls, who are full of questions and doubts at every moment!
Besides my Argentinean culture, I love Italian culture too. I studied Italian for many years when I was younger and have visited Italy twice: the first time to study the language and the second time to study management.
I'd been teaching Spanish to foreigners for several years when a friend introduced me to the Translation industry. I dove headfirst into this incredible world and decided to make a home here. After two years of maternity leave, I came back to this industry. This time, Stillman found me (or I found Stillman?) and I started as a PM in 2018.
Today, my role is Vendor Manager Assistant. This is a very interesting position in a Department full of growth opportunities. I'm willing to learn every day, and I'm extremely thankful to be part of this amazing team.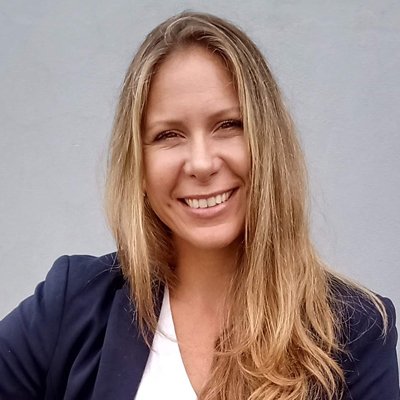 Vanina Micheloud
Director of Sales North America and LATAM
My name is Vanina Micheloud and I lead the Business Department at Stillman Translations. I'm in charge of guiding the sales team to meet their personal sales goals and to align them with the company's goals in the most efficient way.
Apart from my passion for sales, I have other interests that keep me active: my family, my friends, sports, trips and makeup. Oh! And my dog, Khali.
I have a little playful 4-year-old boy, and my great partner, Diego.
I'm new in the translation industry, but my passion for learning new things and my willingness to collaborate with the team and make Stillman grow keep me very active and full of energy at work.
At Stillman, human resources are extremely qualified and the quality of our linguists' work stands out in the industry.
Ana Cecilia Pato
Human Resources Manager
My name is Ana and I am a psychologist. I think I chose my career so I could understand people and help them. I really like to listen to people's life stories.
At Stillman, I am the Human Resources Manager, and I've always found it interesting and challenging to work towards making people feel valued and motivated at work.
I am a huge fan of field hockey; I even play it myself. I play in the greatest club of all times – Jockey Club Cordoba. I really enjoy going to my club, even if I don't have to train or a match that day. That club is my second home.
I really like travelling and planning trips, getting to know others cultures and tasting other place's typical food. I am very sociable, and a bit loud sometimes according to my friends and family.
Serenella Domizi
Marketing Manager
I am a proactive person with excellent communication skills, always in search of new challenges. I make the most of every experience because I believe that there is always room for personal and professional self-improvement.
I have over 10 years of experience developing and executing marketing and communications plans from end to end.
Saad Alaa
Project Manager
I graduated from Cairo University with a degree in Geoscience. I was ranked among the top 10 in my class, but I really found my passion in Project Management. I am PMP certified with almost 5 years of experience in the localization industry. I didn't really think the translation industry was so big when I first joined, it but believe me it's very big and dynamic, with many things to be learned and enjoyed!
I appreciate spending time with family and close friends. I like soccer, and I am such a big fan of the Barcelona team! I love watching Barcelona matches with friends and one of my dreams is to attend a live match in Camp Nou before Messi retires. I enjoy watching Netflix and I am addicted to the series Friends. I never get bored of re-watching it!
I am a goal-oriented person and am passionate about what I do. I am hard worker and like to be engaged in new challenges.
Currently, I work as a localization project manager in Stillman, where I enjoy the cultural diversity! I like getting to know new people with different backgrounds. Each day in my job, I spend the 8 hours communicating with linguists from all over the world, managing small and large projects to ultimately meet the clients' expectations!
I believe in this quote by Chistopher McCandless: "Happiness is only real when shared."
Hager Fahmy
Vendor Manager Assistant
My name is Hagar, but everyone here calls me Hagui. I have a Bachelor's degree in business administration from Ain Shams university. Since the age of 20, I have been working on improving my skills and getting knowledge in the HR field in general. My first job was as an HR and Vendor coordinator in a localization company in Egypt. I was lucky to be introduced to this amazing industry, where I found my passion and discovered my capabilities. I can say that this industry, especially the Vendor Management department, is made for me. I love communicating with different people, and I am always curious to discover the differences in people's personalities.
I love getting to know the culture of the other countries by watching TV series or movies, learning languages, cooking dishes from different cuisines such as pasta, pizza, and sweet and sour chicken and many other Chinese, Japanese, and Korean dishes. I consider myself an optimistic person, a good listener, and a supportive friend and family member. I love nature — anything green — and I admire ballet.
I have been working in the localization industry for three years now. Through these years, I have worked on many projects in more than 150 languages for different services and specializations. I have faced many challenges, but I am always pleased when I face them head on and come out with success.
Working with Stillman gave me the chance to work in a team with a cooperative spirit and learn from each other, and I am so glad to be a part of this brilliant team.
Carola Velit Zapater
Production Manager
My name is Carola. I love animals, and I am also an animal rights activist and proud owner of three dogs. I was the first Peruvian at the company.
I love traveling, dancing, going out with friends, walking with my dogs and reading books. I am a passionate fan of all types of coffee drinks. I have a warm way of interacting with our clients.
I have a degree in English and French Translation and Interpretation in Eurolanguages by Ricardo Palma University. I have more than 12 years of experience in the language market, which made it possible for me to work not only as a translator, but also as a proofreader and QA analyst.
I have worked as an interpreter for different multinational companies and at important events, including significant UN conferences in Peru.
I started working at Stillman in April 2017. I have been fulfilling the role of project manager for almost three years. I have the expertise to deal with any kind of project.
My short-term goals are traveling around the world, enjoy every day as if it were the last, get a Master's degree and probably to adopt more dogs!
Jacqueline Antialon
Project Manager
My name is Jacqueline, but call me J if you want. I love it! Well, I don't believe in the zodiac stuff, but I like my zodiac sign for some bizarre reasons. I like to say that I am somebody new every day and I bet that when I do something strange, my response is: "I'm a Gemini." Additionally, I really enjoy listening to music, and I hate going shopping. I honestly believe 80s and 90s music is probably the best era of music because I like bands, guitars, and how true to the soul it is. I love reading and painting everything I can as well.
I have a Translation and Interpreting degree from the Peruvian University of Applied Sciences (UPC). I am fueled by my passion for understanding the nuances of cross-cultural barriers and languages. Also, I am eager to keep up to date with the latest information on Project Management through continued coursework and professional development in Translation and Interpreting. I start every day with a hunger for knowledge and determination to turn information into action.
I am currently working as a Freelance Translator and Project Manager. As a Project Manager at Stillman Translations (always interested in a challenge), I assume full responsibility for successfully planning, executing, monitoring, and closing a translation project. At this point, I can say patience is key! In this job, I've learned that rather becoming consumed by frustration, I can use my time as an opportunity to pay attention. Knowing exactly where my time is going can help me make decisions and whatever the outcome, I'll find a way to move forward.
Constanza Herrero
Project Manager
I am passionate about God's creation: sunrises & sunsets, mountains and the sea. I am a very calm person, specialist for details, good adviser and listener. I consider myself to be quite Argentinean: I love drinking and sharing "mate".
I have a degree in English translation from the National University of Córdoba, but prior to graduating, I began working as an English<>Spanish interpreter for different international clients. Due to my oratory skills and calm personality, I was able to work as a full-time interpreter for two weeks in the U.S. on a special trip.
Working for an international organization as a freelance translator led me to discover that I prefer collaborating in a team rather than working by myself.
I always seek to learn new things, and I like to teach and share what I have learned. My motto is that everything is solved by speaking with kindness.
I started working at Stillman in May 2017, and since then, I have accumulated a lot of knowledge about the translation industry.
Sebastián Auza
Project Manager
My name is Sebastian, and I'm from Peru. I love watching soccer, going trekking and sightseeing exotic places, such as canyons, waterfalls and snow-covered mountains. I think it is a good way to connect with God's creation, meet adventurous people and get the deepest knowledge of different cultures. I've always enjoyed learning new things, like making origami and learning languages.
I studied for five years to become a professional translator and interpreter, obtaining a degree in English and French. I never imagined that managing translation projects would be one of my first tasks during my professional experience. From the start, I've felt I could do this for the rest of my life.
At Stillman Translations, I've developed my project management skills by learning from my teammates and solving complex situations by myself. I know I'm part of the best team in the world and we can achieve everything we propose. I'm cheerful and collaborative, and I'm always willing to help. I believe the key to success is to be empathetic and lend a hand to those in need.
Rocío Cagna Toledo
Project Manager
My name is Rocío, but everybody calls me Ro.
I love singing. To me, singing is the answer to everything. If I'm happy, I sing; If I'm sad or stressed out, I sing; if I'm bored, I sing, and if I combine singing with cooking, I'm in paradise!
I enjoy watching soccer. I'm a proud River Plate fan and one of my favorite pastimes is to remind Boca Junior's fans about 9/12 (The day we won the most important Copa Libertadores final).
Also, I love philosophy and questioning everything! The universe, our existence, life, death, love; they are all good topics to keep you up at night.
Stillman has opened up its doors for me to be Project Manager of the Northern team, and by doing so, it also has opened up the doors of the translation industry for me. Every single day is a new challenge and a new opportunity to learn about this wonderful industry.
Being a PM is not as easy as it sounds, but thanks to the Stillman family everything is easier. There is always someone there to help you out, make you laugh and support you, no matter what. That is why I love working here!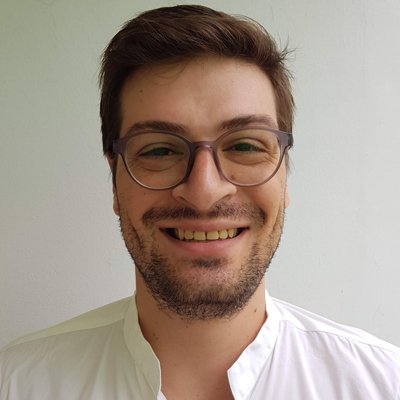 Santiago Halabi
Project Manager
I enjoy watching soccer, movies, and television series, as well as traveling, tasting and cooking different foods, and brewing beer.
I've been working in this industry since 2012, when I got my first translation job as an in- house translator. I then decided to go freelance, and have been for nearly 7 years.
Now at Stillman Translations, I work as a Project Manager on the Arctic Team. Here, I've found a very human and collaborative environment where everybody will help you with your needs, and where I see myself growing professionally and personally. I am a resourceful person, always looking for solutions to problems that arise, and I am always willing to help.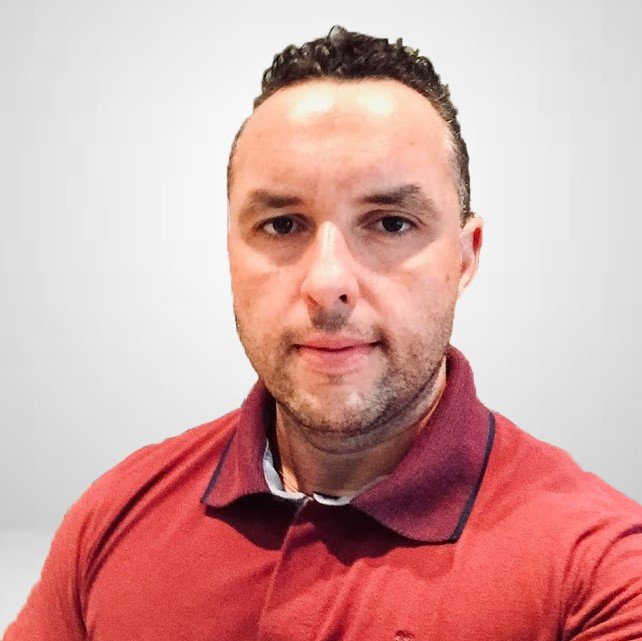 Luiz Lorenzetti
Regional Sales Director LATAM / USA / EMEA
My name is Luiz Lorenzetti, I work as the Regional Sales Director LATAM / USA / EMEA. I live in Brazil with my family. From Brazil, I contact clients all over the world.
I am pragmatic and problem-solver. I studied Social Communication and I have an MBA in Management. I am passionate about the commercial area, I like meeting people and sharing my experiences with empathy and respect, which are the most important aspects of my personality. Combined with my skills, they are useful for dealing with clients for Stillman Translations.
I love traveling to new places and getting to know new cultures and different languages. In my trips, I come to know many flavors, which only increased my love of cooking. I make delicious dishes, always accompanied by a good wine! To balance it all, I often do exercise; going to the gym and spinning are my favorites.
Martín Salinas
Project Manager
I am from Peru. I live in Lima, the main state, a few blocks away from the beach, and I can't complain about it. This is a very beautiful place where I can go for a run with my loyal but crazy dog "Dulce", read a book while listening to the relaxing sounds of the sea, or get together with friends for a beer at sunset. I am sure that says a lot of myself. I love reading and writing. Hopefully someday I will publish something. That's my passion and the reason why I wanted to become a translator in the first place. I wanted to read books in their original language. The translation world is more complex and diverse than just that, and the more I learn about it, the more I like it.
I love football. Some games are simply an art exhibition. Sadly, Peruvian football is not so strong right know, but I am sure we are getting better. Football and swimming are my favorite sports. When I am excited, I play football; if I want to relax, I swim.
Music is another passion. I do pretty much everything while listening to music and I invest time in finding new songs. I enjoy all kinds of it.
Finally, but most importantly, I am a vegan.
Adolfo Leo Zuzunaga
Project Manager
My name is Adolfo and I'm from Perú. I studied Graphic Design and Photography.
I started working asa DTPer and a Project Manager on Lima 2019 Pan American Games. It was such a wonderful experience! I met a great team and I'm proud of the work we made.
At Stillman Translations, I work as PM in the Arctic Team. Every day is a new challenge for me, and I really enjoy learning more about this industry and everything that my team mates share with me.
I love travelling and take analog photos to develop and save moments. I always carry my camera with me.
I enjoy rollerblading, playing videogames, watching movies, and I really love cooking and singing!
Doug Green
Regional Sales Director USA
My name is Doug. I am a Native Texan responsible for business development within the US. I grew up in a small rural Czech community outside of Houston, Texas. My friends spoke Czech, Polish, German and the ubiquitous Spanish of Texas' southern rural communities.
That community, Fort Bend County, would grow to become the most diverse county in the US with cultures from all over the world. The compounding growth of this international community would later create a significant strain on social service and Government agencies in meeting the needs of the people they served.
In 2002, I joined the localization industry working to solve these problems and to meet the needs of our clients. I was immediately hooked. It gave me the ability to work across multiple industries at the intersection of language and culture.
Today, I live in Austin, Texas, also known as Silicon Hills, one of the fastest growing Metropolitan areas in the United Sates. I have been fortunate to work with 100's of Fortune 1000 companies helping them grow revenue and reduce expense.
I am honored to be a part of the Stillman team. Stillman was founded as a company focused on providing quality control solutions to other language service providers and has grown into a multinational organization renowned for its quality control and client driven processes across a full suite of localization solutions. We would love to help you!
Esraa ElSherbiny
Project Manager
My name is Esraa or (Ess) for short. I'm Egyptian and I have been working in the Translation industry for almost 5 years.
I love reading especially in Psychology, Criminology and Astronomy. Agatha Christie is my all-time favorite author. I love movies too, going to the beach, baking and decorating cakes, making wedding accessories, cooking and enjoying a nice cup of coffee! I love cats but, I don't have one at the moment.
I like going through different challenges. I'm adventurous, effective listener and a patient person when it comes to working as I'm always passionate to see the final results.
What can be considered as my weaknesses are being stubborn and straightforward sometimes?
I work now as a Project Manager in Stillman Translations which is a great experience as the team is considered my second family. I love how we get to interact with different people every day, working directly with customers and resources and helping find solutions that make them happy is great fun. I believe that my master skill is paying attention to details that lead to being a perfectionist when it comes to Project Management.
My fav quote is "Time is the best killer", Agatha Christie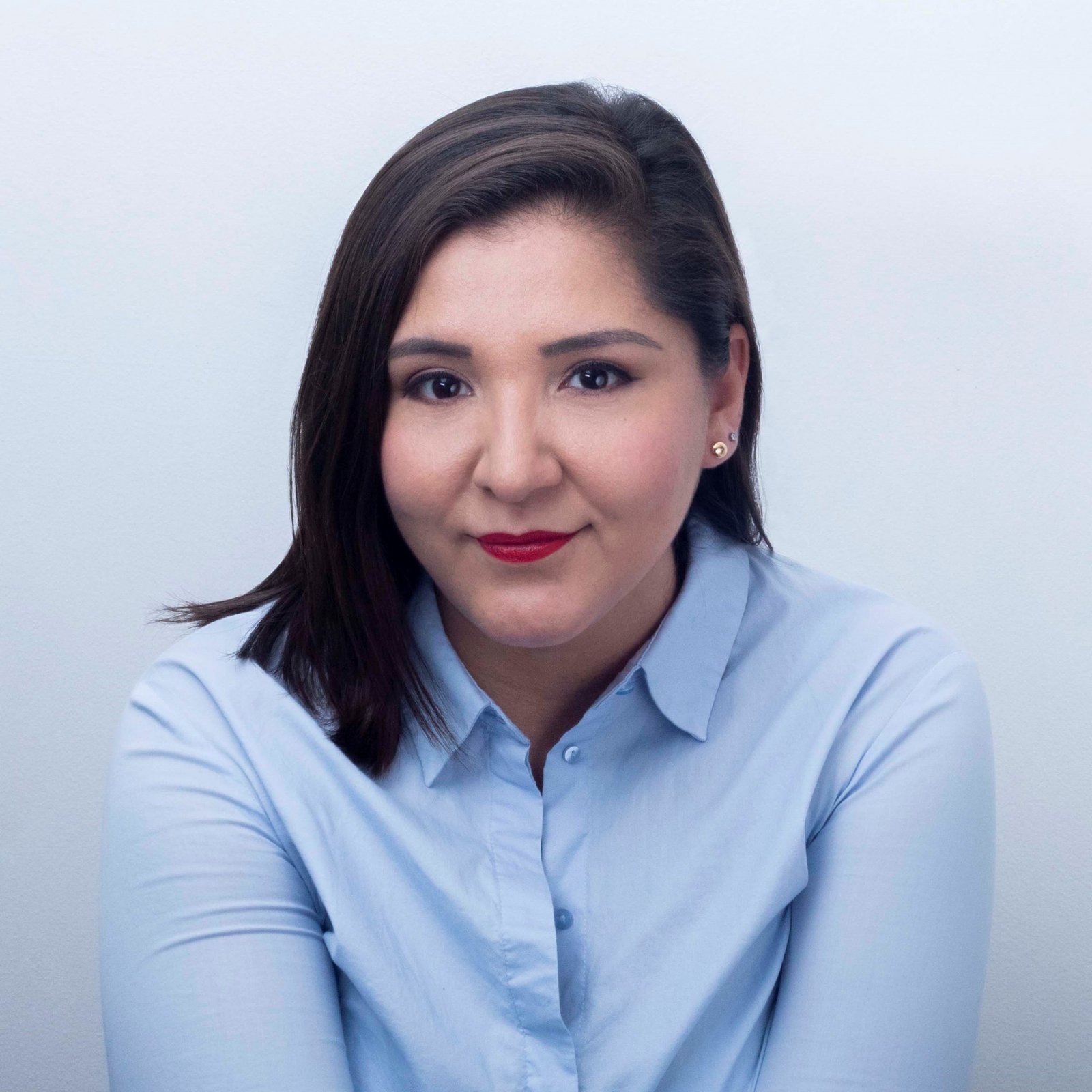 Karen Rosas
Project Manager
My name is Karen, and I'm from Peru. I am a business administrator, MDTPer, teacher, and now a proud Project Manager on the Northern Team at Stillman Translations.
Being a Project Manager is fascinating, as it is a constant learning process and a daily challenge that demands the very best of you. At Stillman Translations, this job comes with a great team that not only excels at everything they do, but they are also friendly and willing to lend a helping hand. I love this job!
I also have a passion for photography. To be able to capture a moment, landscapes, even feelings, is really a privilege; that is why I want to keep doing this as long as I live.
Finally, I enjoy music, traveling, dancing, and cooking.
Shamiyal Shariq
Regional Sales Director Europe
My name is Shamiyal Shariq and I am originally from Pakistan. I came to England to get a Master's degree, after which I was lucky enough to land a job in the translations industry, where I have been working in Sales & Account Management roles since 2012. At Stillman Translations I am attending to the UK region and exploring different opportunities in various sectors to provide translations & interpreting services.
I am a people's person. I like meeting new people and discussing and sharing ideas with them. I'm always willing to go the extra mile, especially to help customers and see how I can provide them with different solutions.
Outside work I am usually running around after my son and daughter. They keep me on my toes. I really like watching cricket and football but I don't mind watching other sports as well. I love travelling, getting to know new cultures and trying new food.
I am excited to be part of the Stillman family and eagerly looking forward to working with everyone to see where this journey takes us.
Agustina Grosso
Project Manager
My name is Agustina, but I have a variety of nicknames to choose from. I've always been passionate about the English language and, from a very young age, I've known I wanted to dedicate my life to it. My thirst for knowledge made me the huge English nerd and professional I am today.
When I finished high school, I decided to pursue a career in translation. I chose the National University of La Plata to make this dream a reality and graduated timely and with honors in 2019 (like I said, a huge nerd).
A few months later, I was given an opportunity to discover the project management universe and, in spite of all my qualms and lack of experience, I decided to give it a try. I've always been very organized and good at multitasking, so it seemed like a perfect match for me (spoiler alert: it was). I spent almost two years working for a small translation company, absorbing all the knowledge I could until I decided it was time to move on.
Stillman opened up its arms to me as a place where I can grow and face new challenges. I've recently joined as a PM on the Southern Team and already realized that, no matter how difficult work may be, there will always be someone there to help you out (or at least to cry with!). Human quality is not all that easy to come by, and Stillman definitely has it. I'm very happy to have become part of the ST family!
Carla Oviedo
Project Manager
My name is Carla, but everyone calls me Carli, Car, Carlita or Lesly and I love it! I love diversity and I love to laugh! I define myself as a restless, intense, super positive, terribly structured, organized, and simple person. I love to learn new things constantly; I believe in good vibes and I am very curious about the stars.
I enjoy working as well as traveling, reading books, eating good food and spending time with friends and family. I prefer the mountains to the city and my hobby is trail running.
Before joining Stillman Translations, I had worked in other different fields that provided me with the necessary tools to develop as a Project Manager in this company. At the age of 23, I graduated with a degree in Foreign Trade and I have always liked math, languages, and everything related to management. I received a Diploma in Project Management and later certified as a Scrum Master. At Stillman Translations, I learn something new every day, the team is very kind and I am very happy to be part of this family.
Julia Giraudo
Production Manager
I have been around in the translation industry for more than 12 years, mainly focused in the Project Management area with a strong orientation in Continuous Improvement Analysis.
I have worked in several different companies and roles, gaining considerable experience in the industry.
I love being outside in contact with nature, especially hiking or biking in the mountains (or just swimming in a river!). I am fortunate to live in Cordoba since we are surrounded by beautiful mountains, rivers and nature.
Noelia Ferrero
Quality Manager
My name is Noelia, but I prefer to be called Noe.
I love reading and watching movies. My favorite genre is sci-fi, I'm a huge Star Trek and Isaac Asimov fan! I also like fantastic literature. I've been teaching different seminars on J.R.R. Tolkien at college since 2014.
I also love basketball. I enjoy watching my favorite team's games, Atenas de Córdoba, even though they have been going through a rough patch for quite a few years now… but you don't get to choose the team you're passionate about!
I studied Greek and Latin Literature at Universidad Nacional de Córdoba, and I immediately fell in love with the task of translating the ancient texts into Spanish. Trying to express the beautiful poetry Horace or Sophocles had written so many centuries ago in my own language was challenging, but it also opened a gateway to another time and culture. Eventually, I discovered that what made the task so interesting wasn't the time gap between these authors and the present, but the different languages and the structures we use to express ourselves. So I've started studying as many languages as I can, real and fictional!
I've been working in the translation industry for several years and joined Stillman in early 2021, where I get to work with an amazing group of people, doing what I like the most, learning new things, and helping our linguists grow as professionals.
Ana Lis Gonzalez
Project Manager
I'm Ana Lis, I'm a Technical-Scientific and Literary Translator and Simultaneous and Consecutive Interpreter English<>Spanish. I love languages, at the moment I'm studying Italian and Portuguese is the following challenge. I'm a beach volleyball player, but I'm better at languages.
Being a Project Manager is one of my most desired wishes. I'm constantly learning and growing professionally and personally. Working in the translation industry is great, but even better is working with so many beautiful people. I love my job, and being able to teach and learn at the same time makes it even better.
I believe that building a good synergy is the secret to improving and succeeding in any project. Teams who are always willing to help and support each other with kindness and empathy can achieve the most challenging projects, not only in a professional environment but also in their personal lives.
Soledad Li Gambi
Human Resources Assistant
My name is Soledad, but everybody calls me Sole. I live in Córdoba, Argentina, and at Stillman, I'm the Human Resources Assistant.
In 2017, I got my degree in Human Resources in the Aeronautical University (IUA). Stillman has allowed me to have my first experience in a company and also in the translation industry . I've been working here since February of 2021. I'm in charge of organizing training sessions and searching for candidates who best represent our company values. I enjoy meeting people, listening to their life histories and working experiences.
I love travelling and learning about new cultures. I'm an animal lover as well. Last year I adopted Vito, my dog. He has really changed my life and has become a member of my family.
In my free time, I usually go to the gym and enjoy spending time with my family and friends. I also like cooking, specially cakes and desserts.
I'm very grateful for being part of this big family.